PRODUCT OVERVIEW
Barcode scanner dengan bentuk desktop (bukan barcode scanner hand-held atau barcode scanner yang bisa dipegang tangan). Omni Barcode Scanner EPPOS 1D/2D EP5000D [CMOS] memiliki tingkat akurasi dan kehandalan tinggi, desain elegan dan ergonomis. Barcode scanner ini sangat sesuai digunakan di kasir, inventory/warehouse, yang memerlukan kecepatan baca dan volume transaksi yang sangat tinggi.
DETAIL SPESIFICATION
1. Desktop 2D Barcode Reader–Special for Supermarket
2. Scan the barcode automatically with self-induction function.
3. Multiple decode ability, scan 1D and various 2D barcode .
4. It can scan the barcode with 360° rotation
5. Mulitple interface, support USB,RS232 serial port.
6. Sleep automatically within several minutes rest.

PICTURES
VIDEOS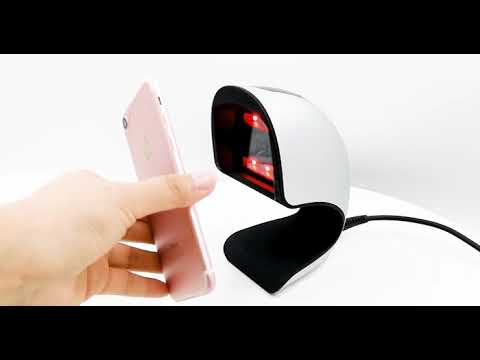 Rating & Ulasan dari Omni Barcode Scanner EPPOS 1D/2D EP9000
TULIS ULASAN ANDA
Ulasan Pelanggan untuk Produk

0 dari 5
Berdasarkan 0 Peringkat dan Ulasan
| | | | |
| --- | --- | --- | --- |
| | Delighted | | 0 |
| | Melebihi Ekspektasi | | 0 |
| | Puas | | 0 |
| | Di Bawah Rata-rata | | 0 |
| | Tidak Puas | | 0 |
| | Tanpa Rating | | 0 |